On Buzzfeed I found this fun recipe that included a video. I love the idea to make it into four meals. This is perfect for quick lunches!


For dairy free pesto: Blend 2 and 1/2 cups basil, 2 cloves of minced garlic and ¾ teaspoon salt in the blender. Drizzle the ½ cup olive oil in as it blends.
INGREDIENTS
2 tablespoons olive oil
4 chicken thighs, boneless and skinless
Salt, to taste
Pepper, to taste
1 pound green beans
2 cups cherry tomatoes, halved
½ cup basil pesto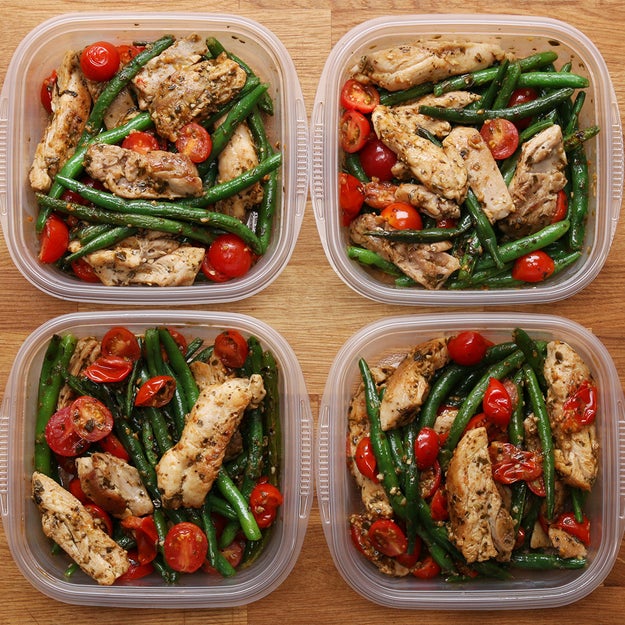 photo from Buzzfeed
PREPARATION
1. In a large pan, heat olive oil and add chicken thighs. Season with salt and pepper. When the chicken is completely cooked through, remove from pan, slice into strips, and set aside.
2. Add green beans and cook until crisp tender. Return the chicken strips to the pan, then add tomatoes and pesto. Stir until fully incorporated.
3. Serve immediately or divide into 4 food storage containers and store in the refrigerator. Can be kept refrigerated for up to 4 days.
4. Enjoy!