I have been craving tartar sauce. What's not to love? I haven't had it in probably over a decade. Just the other week I was craving some.
Allergy Free Test Kitchen
must have read my mind when she created this delightful recipe.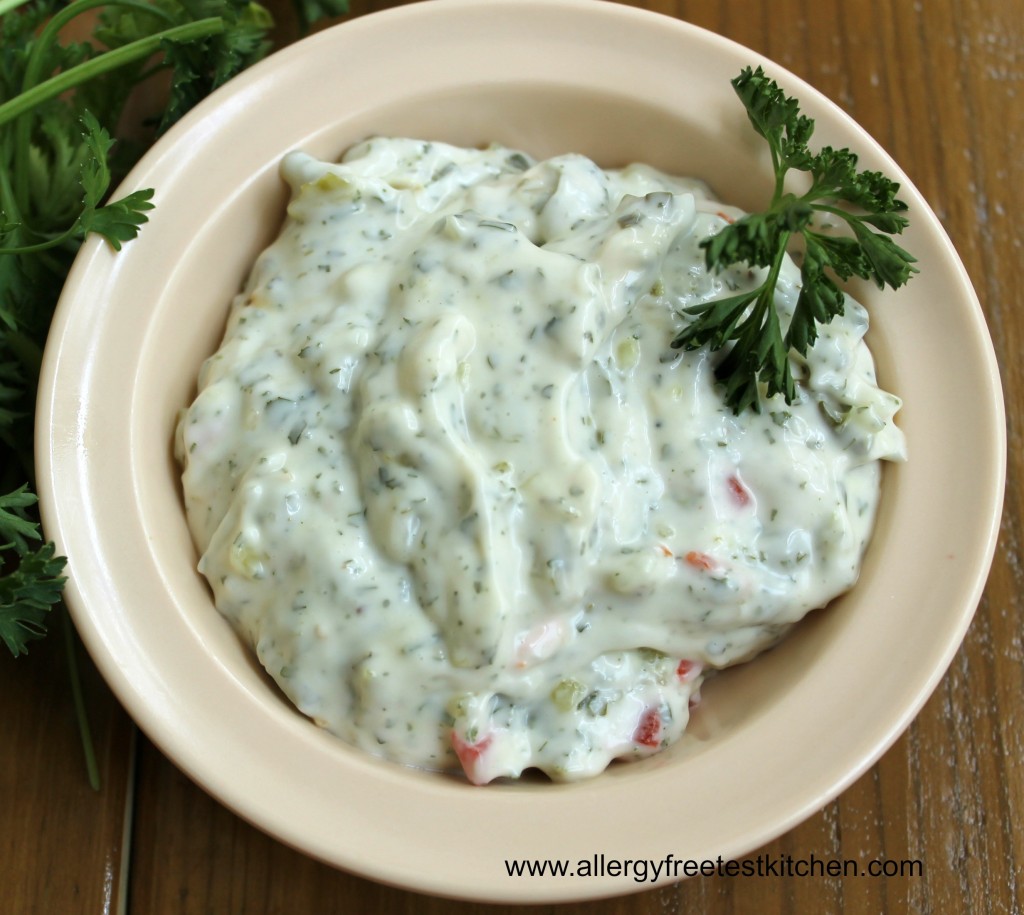 photo as stated from allergyfreetestkitchen.com
DAIRY FREE AND SOY FREE TARTAR SAUCE
Ingredients:
1/2 cup Earth Balance Mindful Mayo Original (or mayo)

1 T. pickle relish

1/2 T. dried parsely

1 tsp. diced pimentos

1/2 tsp. dried minced onion
Directions:
Mix all ingredients in a small bowl. Refrigerate.