Tessa Domestic Diva
came up with these amazing pumpkin smoothies. You could make these so healthy, and at the same time they would be so delicious. I bet you could put it in an ice cream maker and have pumpkin ice cream in no time!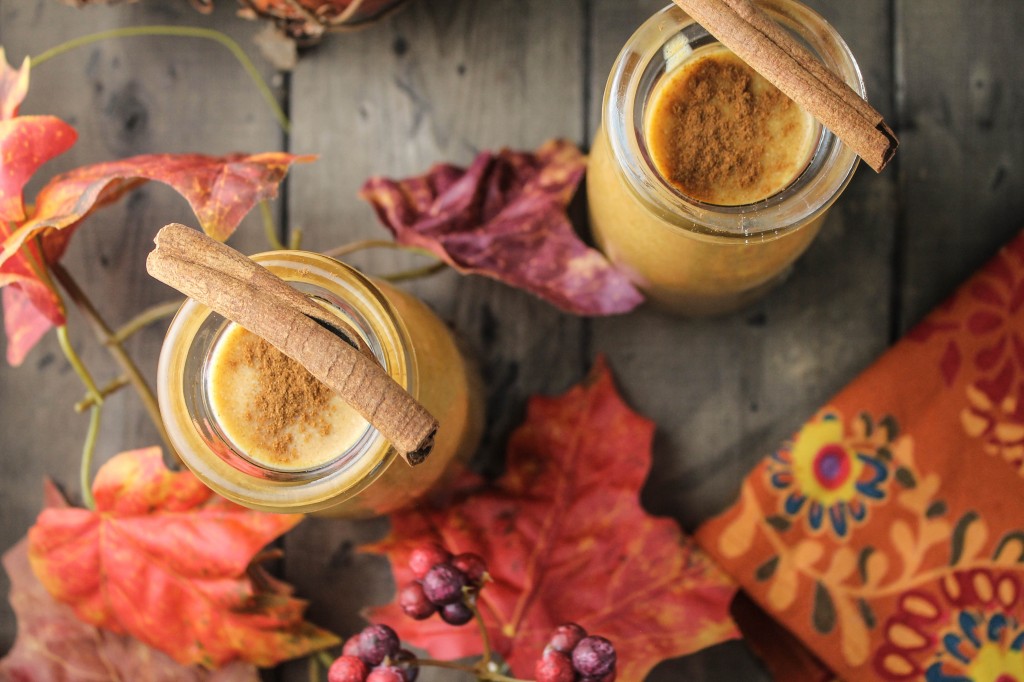 photo from Tessa Domestic Diva




Paleo Pumpkin Pie Smoothie (Nut Free)

Author:

Teesa the Domestic Diva

Ingredients
1½ cup preferred non-dairy milk (I use So Delicious coconut milk, unsweetened)
⅔ cup pumpkin puree (fresh is infinitely tastier!)
½ cup preferred yogurt (I use plain coconut milk yogurt)
1 banana, peeled
10 baby carrots
2 tablespoons coconut butter (optional)
1 tablespoon EACH grass-fed gelatin & maple syrup or 1 medjool date (for a vegan version you could add raw sunflower seeds, hemp hearts, or your favorite vegan protein powder)
2 teaspoons EACH vanilla extract and cinnamon
Stevia to taste, ice cubes if you like
Instructions
Place all ingredients in a high powered blender and blend until smooth.