Thank you SO much to everyone who contributed last week. You all inspired me! Due to the Thanksgiving holiday I decided to start my recipe round up early this week! It was a bear trying to make a decision concerning which one I liked the best. After hemming and hawing, these are my three choices. . .
White Wine Braised Chicken and Vegetables from
A Saucy Kitchen
.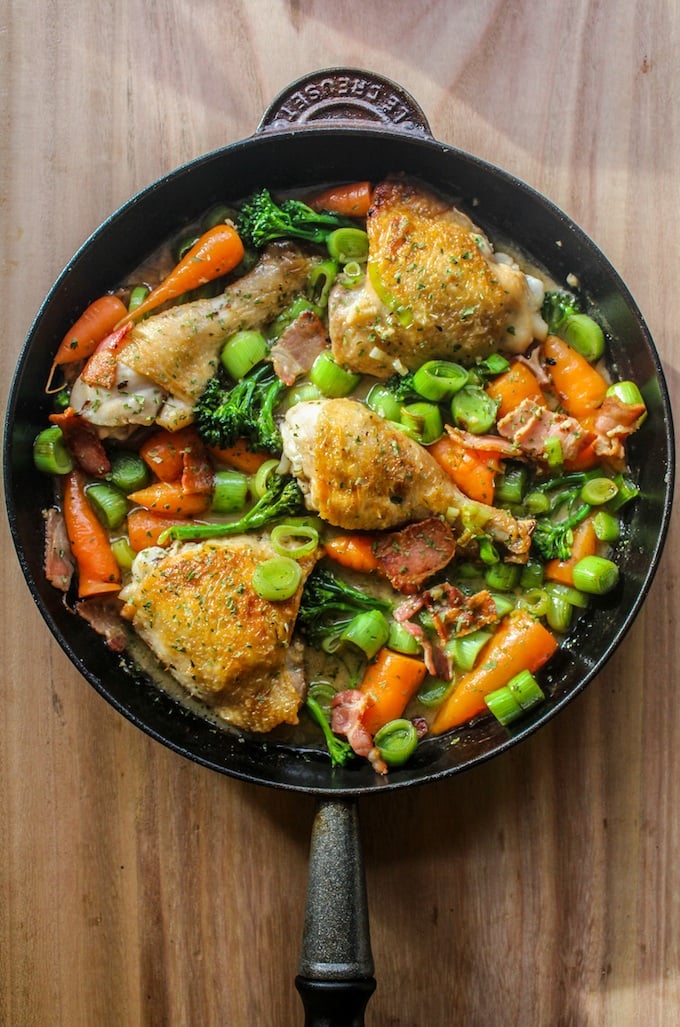 And the one that was the most Clicked. . . .